VR Coatings offers Internal/External pipe-coating systems suitable for high performance high build single/two component coatings for applications in several industries like Petrochemicals, oil, Refineries, large water pipelines etc.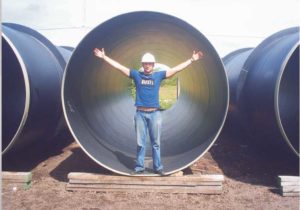 AIRLESS INTERNAL / EXTERNAL SPRAY PAINTING OF ROTATING PIPE
Airless internal/external spray painting of rotating pipe 600 to 2500 mm*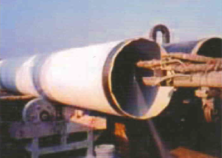 INTERNAL COATING EQUIPMENT FOR NON-ROTATING PIPE
 Internal pipe attachments from 50 mm ID to 2.5 meters ID pipe
EXTERNAL PIPE COATING SYSTEMS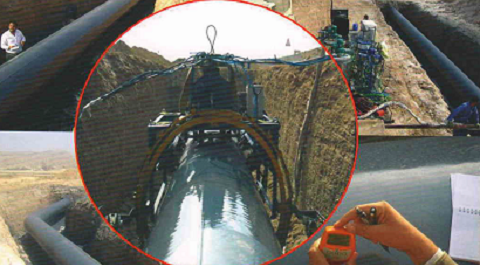 Features -:
Two auto gun operation – 3 times faster than manual
Servo driven rotary reciprocating arrangement
Simultaneous linear travel
Electronic variable linear speed controller
Complete steplessly variable speed control
Higher transfer efficiency compared to manual resulting in material saving
Uniform coating
Technical Specifications -:
LINEAR SPEED Up TO 5 meter/min
OSCILLATION SPEED 0.25 TO 0.9 meter/sec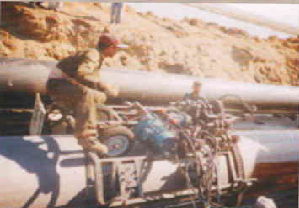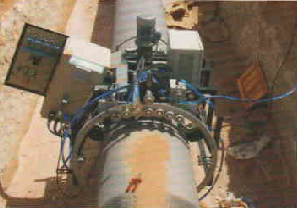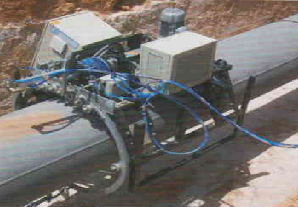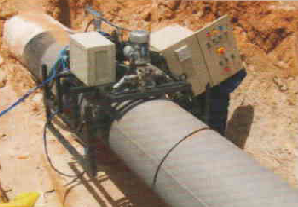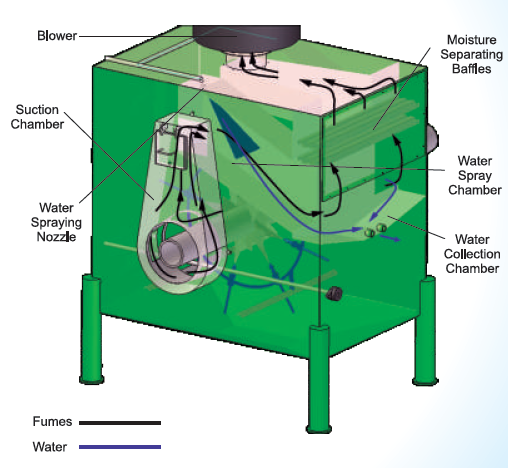 The tube moving on the conveyor passes through a circular spraying ring mounted with a number of airless spray nozzles (normally).These spray nozzles are mounted on adjustable rods to adjust spraying distance from the substrate (tube outer
surface).The spray nozzle size, the spraying distance and the number of nozzles depends on
Tube size (OD),
Conveyor speed, required coating thickness,
coating material specifications(viscosity etc.).
Over-sprayed coating material is collected at the bottom of the spray chamber. A diaphragm pump is used to pump the coating material tank through a bag type low – pressure filter.
The fumes created by spray (Hot airless spray creates minimum fumes compared to any other type of spray systems) are sucked and blown out with the help of exhaust blower provided at the top of the spray chamber.
Some traces of the coating material are carried by these exhaust fumes, these fumes are first collected in suction chamber on both sides then these fumes enter in water spray chamber.